Featured Member of the Month (Jan. 2021): Dr. Timothy Straight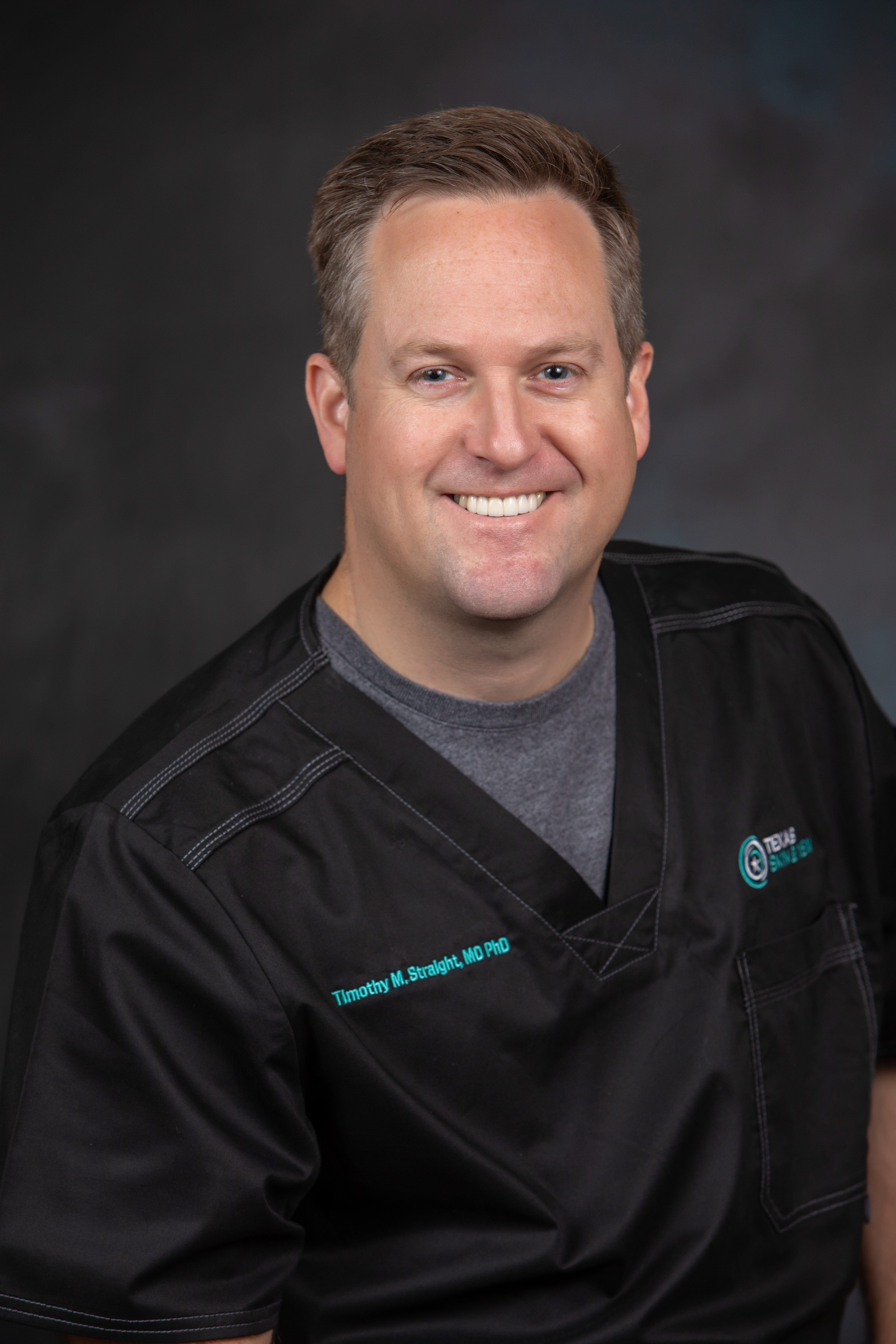 Dr. Timothy Straight, M.D., Ph.D. was born in San Antonio, Texas, where he has lived with his family since 2004. He graduated from Wright State University in Dayton, OH, with a B.S. in Biology and joined the U.S. Army in 1994. He then attended medical school at the Uniformed Services University (USU) in Bethesda, Maryland. He completed a rigorous 3-year residency program in Internal Medicine at the prestigious Walter Reed Army Medical Center in Washington DC, followed by an additional 3-year fellowship in Infectious Diseases at Walter Reed, achieving board certification in both specialties.
Early in his career, Dr. Straight was recognized for his work in vaccine development and medical research at the Walter Reed Army Institute of Research, USU, and Brooke Army Medical Center (BAMC), leading to multiple research grants, publications, and a Ph.D. from USU in Emerging Infectious Diseases. Dr. Straight was also the founding Program Director of the Army's only Clinical Research Fellowship training program. In 2008, Dr. Straight deployed in support of Operation Iraqi Freedom as Chief of Medicine for one of two combat support hospitals in Baghdad, Iraq. After several years working as an Infectious Diseases physician and research scientist, he became inspired by the countless wounded warriors with complex infections, battlefield wounds, and subsequent scars – it was then he decided to pursue additional training in Dermatology. Dr. Straight completed his 3-year residency training in San Antonio at the University of Texas Health Science Center and earned his board certification by the American Board of Dermatology.
Dr. Straight returned to military service and deployed to Afghanistan from 2012-2013 as the Squadron Surgeon for an armored reconnaissance squadron. He then served as Chief of Dermatology at BAMC and Wilford Hall for several years, which is home to one of the largest dermatology training programs in the country. While teaching and providing general dermatology, surgical, laser, and cosmetic services to patients, Dr. Straight developed a deeper passion for treating varicose vein conditions, vein reflux, lower extremity wounds, and leg ulcers. Dr. Straight completed additional training at BAMC and some of the nation's best vein clinics and achieved Diplomate status with the American Board of Venous and Lymphatic Medicine. Throughout his career, Dr. Straight has had numerous publications, presentations, and awards, and was selected for the Order of Military Medical Merit. He was recognized by the Army Surgeon General with the Army's "A" designator for expertise in his field. The pinnacle of Dr. Straight's military career was serving as the Chief Medical Officer of Brooke Army Medical Center, the nation's largest military medical facility and medical training platform from 2017 to 2019. Dr. Straight retired as a Colonel in 2019 after 25 years of service and was awarded the Legion of Merit for his many contributions to Army medicine.
Dr. Straight is happily married to Dr. Ann Straight (pediatric endocrinologist), and they have two teenage children.
How and why did you start practicing in the field of vein care?
I have been in practice for 23 years, but originally trained in infectious diseases and dermatology with specific interests in immunology and wound care. I became frustrated with my limitations in patients with complications of vein disease. I visited Dr. Manning in Mississippi and was simply blown away by the results he was able to achieve. Once hooked, I spent the next year training in vein procedures under the supervision of fellowship-trained surgeons at the military's largest trauma center. Looking back at the first few years of managing vein disease, I was certainly blessed to work with vascular surgeons, dermatologists, and interventional radiologists all in one location. After retiring from the Army in 2019, I started a private practice focused on dermatology and vein care.
When you are not at work, how do you spend your time?
I love spending time with my wife and kids. I have too many hobbies, but fishing, riding/fixing dirtbikes, and playing music are my favorites.
How long have you been a member of the AVLS and why did you decide to join?
I have been a member for 6 years. I decided to join for the networking and educational opportunities, which have been invaluable to me.
In what ways has the AVLS helped you as a practicing physician?
The connections made at the Annual Congress are really helpful. I have so many friends now that I can call to exchange ideas and discuss issues specific to having a vein practice.
Any advice for physicians new to the field?
Join AVLS and get connected!
What resources does the AVLS provide that would benefit them?
The digital resources are more plentiful than in the past. I would absolutely invest in the CME available through AVLS. The topics are broad and come from a variety of perspectives. Virtual meetings are available to stay current if you cannot travel.