Featured Member of the Month (Apr. 2020): Dr. Michael Di Iorio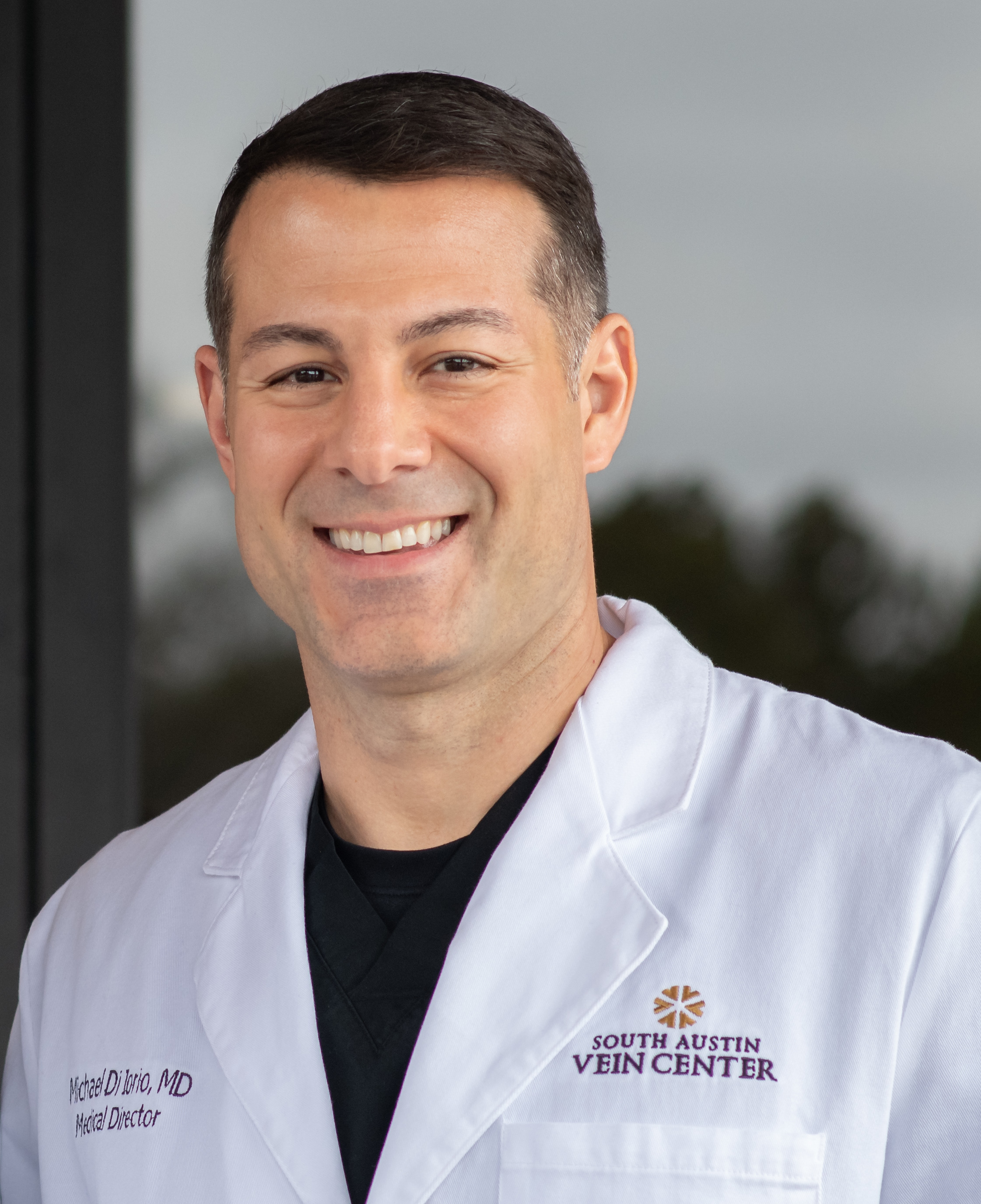 Dr. Di Iorio is a fellowship-trained Vascular & Interventional Radiologist and Phlebologist with over 10 years' experience in minimally invasive image-guided vascular procedures. He is certified by the American Board of Radiology in Vascular & Interventional Radiology and Diagnostic Radiology and is a Diplomate of the American Board of Venous & Lymphatic Medicine. He also holds multiple advanced ultrasound certifications including Registered Physician in Vascular Interpretation, Registered Vascular Technologist, and Registered Phlebology Sonographer.
Dr. Di Iorio is an active member of the American Vein and Lymphatic Society serving on several committees, as well as chairing the Internet and Enduring Materials Peer Review Committee. Dr. Di Iorio is the co-creator and co-editor of the American Vein & Lymphatic Society's Clinical Case of the Month and a graduate of the inaugural class of the American College of Phlebology's (now AVLS) Leadership Academy. He is also a committee member for the American Board of Venous & Lymphatic Medicine and serves on the Board of Directors of the Foundation for Venous and Lymphatic Disease. In 2017 Dr. Di Iorio founded South Austin Vein Center and serves as CEO and Medical Director. Dr. Di Iorio dedicates 100% of his practice to the treatment of venous and lymphatic disease.
How and why did you start practicing in the field of vein care?
During my interventional radiology fellowship, we had a very busy vein practice. I have a strong family history of varicose veins and vein issues so I naturally gravitated toward the field. My current practice is 100% dedicated to the treatment of venous and lymphatic disease.
When you are not at work, how do you spend your time?
In my free time, I enjoy spending time with my wife and 3 daughters. I coach my daughter's soccer team and serve on the board of directors of our local youth soccer club. When I get some free time to myself, I enjoy running and practice Brazilian Jiu-Jitsu.
How long have you been a member of the AVLS and why did you decide to join?
I have been a member of the AVLS (ACP) for 10 years but was not very active initially. In 2013 I was working for Dr. Mel Rosenblatt and he asked me if I wanted to get more involved. At that time he was the president of the ACP and asked me to be the chair of a committee. Ever since then I've tried my best to be as involved as possible
In what ways has the AVLS helped you as a practicing physician?
The AVLS has helped me in many ways, but if I had to pick the one that stands out the most, I would say it was my participation in the Leadership Academy. I use the skills I learned during that year every day in my practice.
Any advice for physicians new to the field?
Never stop asking questions. When I decided to start my own practice, I think I picked the brain of every member at that year's Congress.
What resources does the AVLS provide that would benefit them?
The AVLS and its Annual Congress, educational meetings, and online activities are an extremely valuable resource for not just continuing medical education but keeping abreast of cutting-edge developments in the field of venous and lymphatic medicine.