Featured Member of the Month (May 2020): Linda Antonucci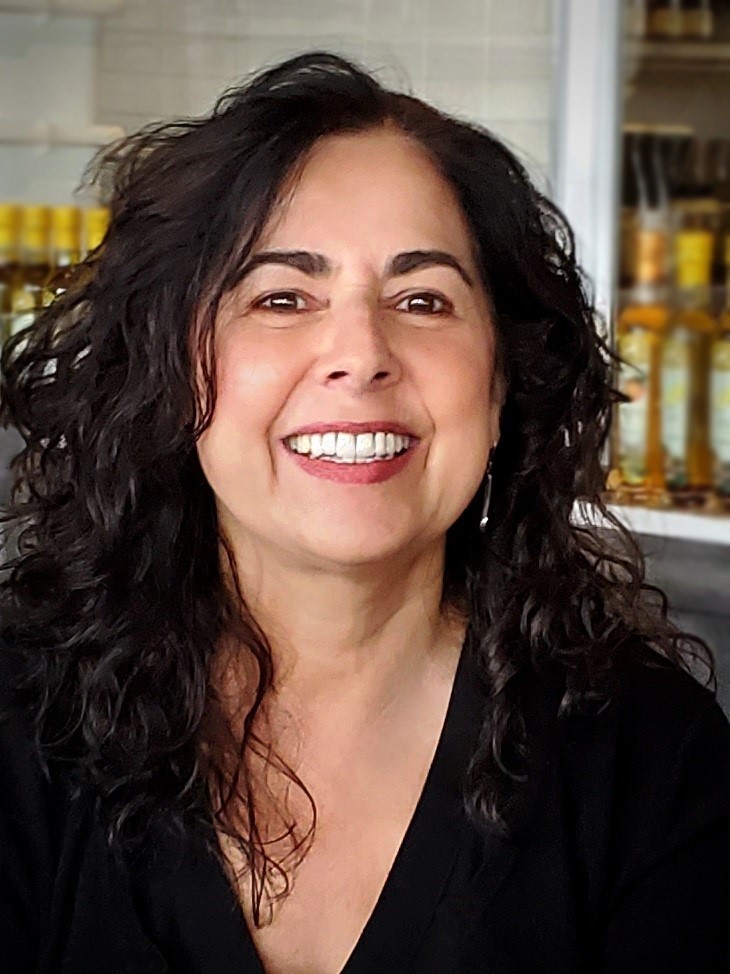 Linda Antonucci, RPhS, RVT, RDCS is a nationally recognized and respected vascular ultrasound consultant, speaker and educator. She currently serves on the Board of Directors for the American Vein and Lymphatic Society. Previously, she served as the Ultrasound Allied Health Section chair for the AVLS Ultrasound Section and for the 2015 American Venous Forum Annual Congress.
Linda is an ARDMS credentialed vascular and cardiac technologist and a CCI credentialed phlebology sonographer. Linda's 30+ years of experience in diagnostic imaging includes working at the New Jersey Vein Center since its inception in 1988, consulting for new vascular laboratories, and teaching ultrasound nationwide. Along with being a member of the AVLS Linda is a member of the American Venous Forum and the Society for Vascular Ultrasound.
How and why did you start practicing in the field of vein care?
I began my career as a vascular technologist in 1987 at Hackensack University Medical Center. That year I received a call from Dr. Joseph Fretta, a physician who learned a new technique in Europe for treating varicose veins. He explained it was a non-surgical treatment that would ablate the saphenous vein using chemicals. He offered to train me, and I jumped at his offer because I witnessed the horrific results of the surgical treatments being offered at the time. We performed ultrasound guided chemical ablation from 1987 to 1997 when thermal ablation techniques became the preferred treatment.
During this period, I also had the honor of working side by side with Dr. Lowell Kabnick, who was the first vascular surgeon in the country to perform these breakthrough treatments. Over 30 years later, and I am blessed to still be working alongside Dr. Fretta and privileged to be lecturing with Dr. Kabnick throughout the year.
When you are not at work, how do you spend your time?
I strongly believe in giving my time and resources to fund worthwhile charities and organizations. I co-sponsor a concert series for my church that raises funds for the addiction and recovery program. I have also hosted numerous fundraisers for Passaic County CASA, an organization the helps care for abused children.
As for activities, I live in a beautiful part of Northern NJ, so I enjoy biking, hiking, skiing, snowshoeing, and spending time appreciating nature. I also have a passion for food and wine. I love to cook, and especially delight in making homemade pasta. I enjoy merging my love of food and wine with travel, visiting the many wine and culinary regions of Europe and California.
How long have you been a member of the AVLS and why did you decide to join?
I joined the AVLS in 2007, and I have attended the Annual Congress every year since joining. I joined the AVLS to engage with a group of like-minded professionals who study and practice advanced venous diagnostics and therapeutics.
In what ways has the AVLS helped you as an ultrasonographer?
The American Vein and Lymphatics Society's mix of mentors, students, and peers has allowed me to form large network of colleagues in the phlebology community, many of whom have become very close friends. I find it helpful to have access to colleagues to discuss difficult cases, to get feedback on new ideas, and to offer advice on other work-related issues that are important to sonographers and providers. I have been actively involved since joining; lecturing at annual congress, chairing the ultrasound and RPhS exam review courses, and volunteering on committees.
Any advice for ultrasonographers new to the field?
I would highly recommend becoming a member of the American Vein and Lymphatic Society, and obtaining the RPhS credential. The AVLS is the largest association dedicated to the field of vein care. It introduces members to the latest advances in the study of phlebology and affords them the opportunity to learn from leaders in the field.
Becoming a Registered Phlebology Sonographer sets sonographers apart from their colleagues by showing their dedication to the field of phlebology. The RPhS is the only ultrasound credential offered to both sonographers and providers, and most vein centers prefer to hire a vascular sonographer with the RPhS credential.
Sharing a credential with providers offers a unique sense of accomplishment and creates a more supportive and professional work environment. There is a deeper level of dialogue between the sonographer and the provider to discuss ultrasound examination findings and treatment plans.
What resources does the AVLS provide that would benefit them?
Considering that I'm an educator, the most important and best benefits are the education opportunities that the AVLS provides to its members - the printed and on-line resources in addition to the Annual Congress and regional meetings which are offered at discounted rates to members are just a few of the many perks AVLS membership offers.