Featured Staff of the Month (Apr. 2021): Brian Jones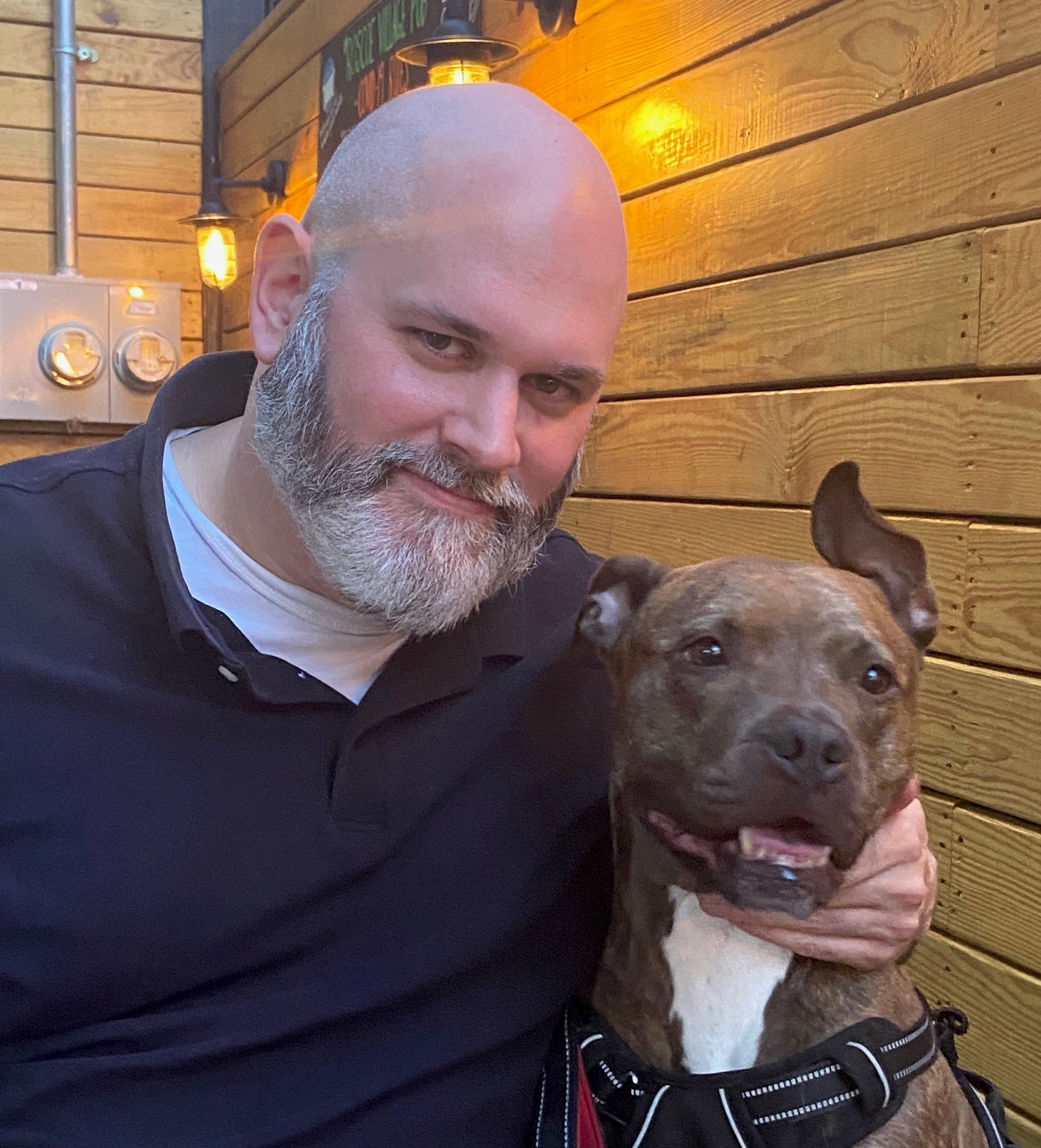 Brian Jones is the Director of Membership & Administration with the AVLS and has been with the Society since January 2020. Brian has been in the non-profit industry for more than 20 years having worked for spine, cosmetic surgery, and dental organizations before joining AVLS. He is a huge movie buff with a collection of more than 1,500 films. He is also an avid canine enthusiast, having always had at least one dog throughout his life. Brian also enjoys cooking, playing poker, and spending time with his family.
What led you to choose this career?
When I was a boy, I had a head for business. I would hold garage sales on my own (without my parents' knowledge) and when I was 10 years old, I opened a baseball card shop in our basement called "The Locker Room" (also without my parents' knowledge). I went to the local printer and had business cards made. I also advertised in our neighborhood paper. My business was soon shut down after my Dad responded to one of my ads. So naturally, I went to school to obtain a business degree and continued my passion for business/marketing.
What is the most satisfying thing you get out of your role at AVLS?
I really enjoy being a part of the AVLS team. It is a group of fun, passionate professionals that work well together and take a tremendous amount of pride in the organization's successes. AVLS also offers many benefits to those looking for a creative outlet with writing, planning, and executing new programs with the help of a luxury of member volunteers.
What is the best advice you've ever been given, and who was it from?
A mentor once told me that while it is critical to learn from your defeats, it is even more important to celebrate your victories, because no one else better understands what it took to accomplish them.
What is your favorite movie, band, or song?
My favorite band is Guns n Roses. As a kid, I was a huge fan and they broke up before I could go see them perform. But luckily enough, after 30 years apart they reunited and I was able to see them in concert at Soldier Field in Chicago. Definitely one of the highlights of my life.
Do you have any pets? What are their names and breeds?
I have a 6-year-old pit bull named Bruno. Despite being 70 lbs. of pure muscle, he is the sweetest dog and loves playing with kids and other dogs. His hobbies include: eating, sleeping on Brian's bed, pub crawls, going for car rides, licking faces, and avoiding fireworks and thunderstorms.