Featured Staff of the Month (Nov. 2020): Efrain Ibarra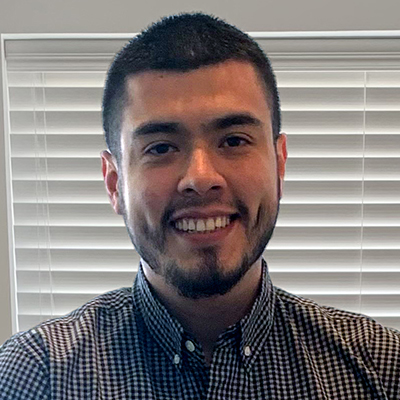 Efrain Ibarra joined AVLS as the Staff Accountant in February 2020. He earned his Bachelor's degree in Accounting with a Minor in Finance from Ashford University, graduating Summa Cum Laude in 2016. While attending university, Efrain served as President of Golden Key International Honour Society for two years. He also was a member of Phi Beta Lambda, where he competed with students across the country in topics of Accounting and Finance. Efrain started his career working in the field of corporate accounting and has taken those skills and transitioned to not-for-profit accounting. Efrain's hobbies are exploring the Chicago scenery and Chicago sports, specifically the Chicago Bulls. He is excited about continuing to work in the not-for-profit field and use his expertise in accounting to reach AVLS goals.
What led you to choose this career?
While many people find accounting and finance work to be a tad bit boring, I, on the other hand, believe that it is one of the most intriguing fields there could be. We use accounting skills to some extent in everyday life, as simple as checking our personal bank accounts to see the money coming in and money going out or even budgeting for future expenses. I believe that every company/organization does this as well, just on a larger scale. Being able to help a company make future decisions by figuring out their financial position has always been something that interests me.
What behavior or personality trait do you most attribute to your success and why?
I would attribute most of my success to being persistent. Once I have started a project or set a goal for myself, I need to see it all the way through. This attribute has kept me away from quitting when the going gets tough. Being persistent has also allowed me to gain more skills in the work field by mastering new software and techniques. Overall, it has given me that no-quit attitude which is often needed when completing hard task.
What is the most satisfying thing you get out of your role at AVLS?
The most satisfying thing I get from working at AVLS is having answers when questions are asked. It is a rewarding feeling to be able to help or solve a problem. As an accountant at AVLS, it is rewarding to have your work done for others to use to make future decisions. It is also rewarding to just help where you can with having such a tight-knit team to achieve our overall goals as an organization.
Is there anything you're currently trying to make a habit of at work or at home?
I believe that time is very valuable, and learning how to manage time has been something I have been working on. When it comes to work, managing time can highly increase productivity, and it is as simple as understanding at what time of the day you are most productive. Once you know this, you can create a list of tasks that need to be done and allocate them based on priority and the most productive time of the day. At home, time is also very valuable, and once you know what your priorities are, being able to set aside time for that can be the key to success.
Do you have any pets? What are their names and breeds?
I currently do not have any pets of my own, but I am in the process of getting a mini golden doodle. I do believe in the phrase "a man's best friend is a dog," and I am ready to start that adventure with a furry friend. The reason for choosing a mini golden doodle is because they are known to be great family dogs. My older sister also happens to have one already, so bringing one more to the family would just be great!