Featured Staff of the Month (Sept. 2020): Anna VanDeKerchove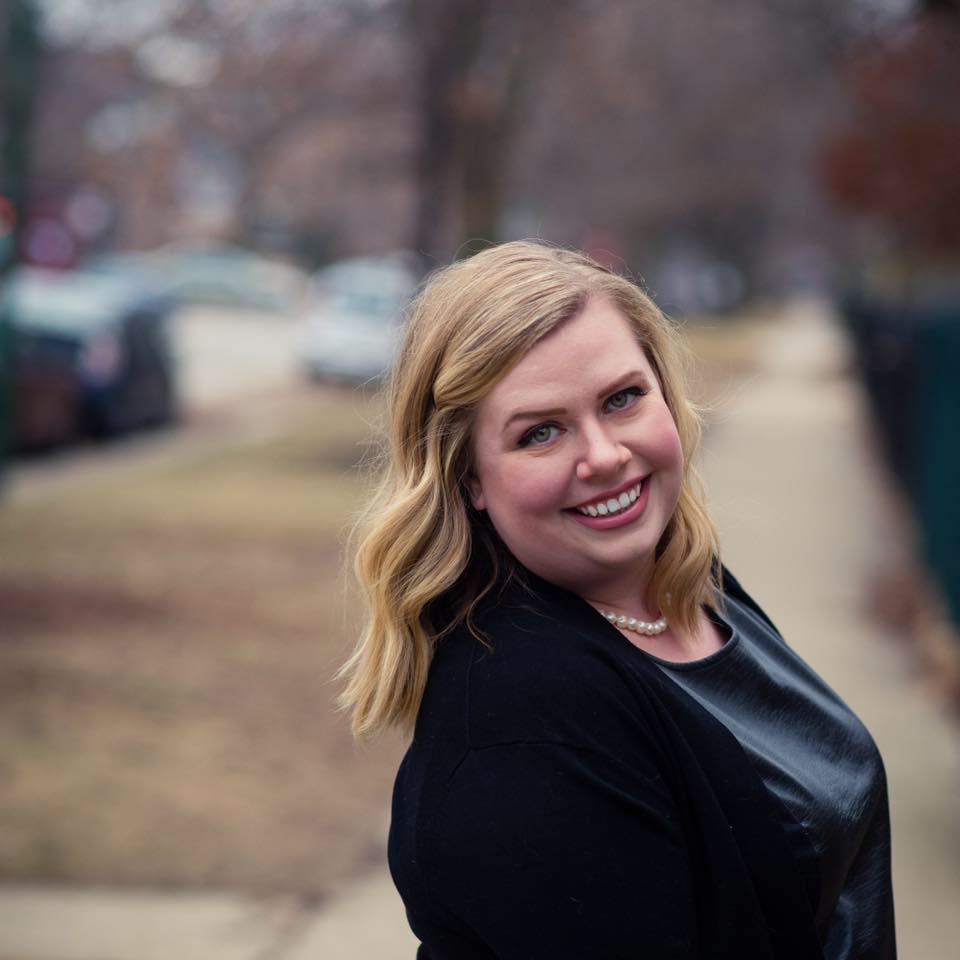 Anna VanDeKerchove is the Member Services and Administrative Coordinator at AVLS. Anna has an established career in nonprofit administration, most recently finishing over 4 years of service at Lyric Opera of Chicago where she worked in ticketing, administration, and fundraising. Anna obtained her BA in Music from Valparaiso University in 2013 and her Master of Music in Vocal Performance from North Park University in 2015. Anna is a native Chicagoan, and aside from AVLS, she has an active career in the Chicagoland performing arts with classical music, both as a choral artist and soloist. Most notably, Anna sings with the Chicago Symphony Chorus, Music of the Baroque, Bella Voce, and the Grant Park Music Festival. Anna lives in the vibrant Rogers Park neighborhood of Chicago with her partner Marcus and their two cats, Figaro and Ferguson, and is an amateur baker and cycling enthusiast! Anna is thrilled to be on the staff at AVLS and greatly enjoys getting to know this wonderful fold of membership.
What led you to choose this career?
I've always been naturally inclined to be in a customer or patron-facing role. My time at Lyric Opera gave me an array of opportunities for this, and I really cherish forming relationships with customers - not only improving but more importantly fostering their relationship with the organization. I've already been able to share enriching interactions with the AVLS community and look forward to more! My parents are both in medicine – my mother is an ER Physician and my father a now-retired Nurse, so it's been a sort of seamless transition into a medical society from the arts. I like being in member services because I'm outgoing and it gives me an opportunity to speak to and engage with our wonderful members!
What behavior or personality trait do you most attribute to your success and why?
Probably empathy. I easily can identify and 'put myself in someone else's shoes', which I would say is both a blessing and a challenge. I greatly value my ability to naturally connect with people and understand problems, and I find it leads to lasting special connections, and better customer service. The downside would be that there's a point at which we need to separate ourselves, best for clear thinking and productivity. It's all about balance!
Is there anything you're currently trying to make a habit of at work or at home?
Yes, to both! At work, I'm always trying to be more organized and efficient. If I habitually map out well-structured to-do lists, I find it makes my workflow and the progression of a day smooth. At home, I'm trying to be in the habit of moving – physical activity – every day! I invested in a Peloton stationary bike this summer and have been enjoying that since July, and am also trying to incorporate lots of outside time this autumn with walks and jogs. I don't have particular fitness goals in mind, I just always feel better when I'm finding ways to be active that spark joy and it's worth making a daily habit.
What's your favorite movie, band, or song?
I intentionally chose this question because it would be difficult to answer given my music background, and the opportunity to flex multiple answers! My favorite composer is Johann Sebastian Bach as his music is vastly profound and accessible as well as being my favorite to perform. My favorite singer-songwriter is hands-down no contest Joni Mitchell. She's perhaps one of the most prolific songwriters, ever. Her music has always been striking and poignant to me.
What is the best advice you've ever been given, and who was it from?
I think without a doubt the best advice I've received (as have many of us) has been to be kind, and to exhibit kindness always. I give credit to my mom and Mr. Rogers. Kindness is the best free currency around – it doesn't cost anyone anything to be kind. A quote I recently saw said that "unexpected kindness is the most powerful, least costly, and most underrated agent of human change". If our shared compassion is a catalyst for improved societal well-being, we will be better off. The Dalai Lama said, "Acts of kindness, even in the simplest ways, are what make our lives meaningful, bringing happiness to ourselves and others". I like that.